IRD operates worldwide with subsidiaries located in the United States, Chile, China and Belgium. Through these locations, IRD serves our worldwide customers with local Sales, Design, Software, Manufacturing & Service and Maintenance.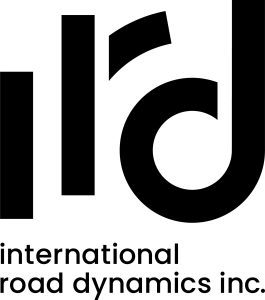 International Road Dynamics Corp.
Spring Grove, Illinois
IRD acquired ITC, a leading manufacturer of traffic counters, in 2003. ITC's facility in Spring Grove, Illinois has become IRD's U.S. base of operations and support center for traffic counting and portable weighing systems. Since acquiring ITC, IRD has expanded our offerings to include a full line of traffic counters, traffic classifiers, traffic counter accessories, and pedestrian counters.
Toll Free (U.S.): 1.877.862.6868
Online Store (U.S. & Canadian orders only): trafficcounterstore.com/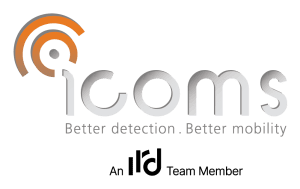 Icoms Detections S.A.
Louvain-la-Neuve, Belgium
On July 18, 2017, IRD acquired Icoms Detections SA (previously Icoms Communications SA). iCOMS is a Belgian company created in 1993 and specialises in the design and manufacturing of microwave detectors and equipment for vehicle counting, classification and speed measurement, commonly called "radars". These high tech detectors have found numerous fields of applications, such as a.o. road traffic management and ITS, in which Icoms Detections has become an international key actor.
Icoms Detections provides IRD with an expanded and important presence in the rapidly growing European ITS market, and adds new and innovative radar products and services that we can now offer to our North American and other global customers.
Belgium, Italy, France, Great-Britain, Ireland, Spain, Portugal, Netherlands, Switzerland, Denmark, Czech Republic, Slovakia, Croatia, Poland, Australia and Canada are but a few of the countries where Icoms radars are found.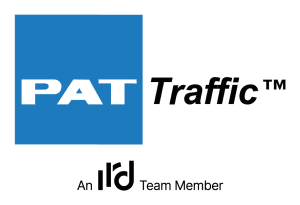 PAT Traffic Ltda.
Santiago, Chile
In August of 2003, IRD signed an asset purchase agreement for substantially all of the assets of the Traffic and Telematics Business of German-based  PAT GmbH ("PAT") located in Europe and the United States. IRD also acquired an option to purchase the PAT Traffic business in Santiago, Chile which was completed in October 2003. PAT's product offering includes weigh-in-motion systems, traffic data collection systems, portable weigh scales and other related ITS products and services.
Today, PAT Traffic markets Automated Truck Weigh Stations (WIM), Portable Truck Weigh Scales, Toll Systems, Traffic Data Collection Systems, Traffic Products, Service & Maintenance to the Spanish speaking markets in Latin America including Mexico.

Sensor Line Gmbh
Schrobenhausen, Germany
On January 5, 2021, IRD acquired Sensor Line, a German-based Intelligent Transportation Systems ("ITS") provider of highly regarded fiber optic traffic sensors for road and rail markets.  This acquisition supports IRD's continued growth in the ITS industry and supports our goals of being a leading supplier in the worldwide toll market.  We're thrilled to welcome Sensor Line as a subsidiary to the IRD family as we innovate together and continue to deliver exceptional experiences for our customers, partners, and distributors globally.
Sensor Line is a pioneer in the field of fiber optic sensors for road and rail traffic applications.   Since its inception in 1996, the company has installed more than 50,000 systems in 50 countries worldwide. Sensor Line's in-road sensors will further strengthen our enforcement and tolling services, and our distribution capabilities will open-up new opportunities to grow their business.
Our acquisition of Sensor Line marks the next leg in our journey for IRD as the industry's high-performance Intelligent Transportation Systems leader and partner of choice.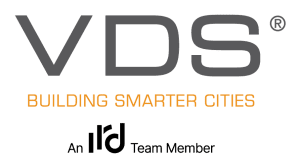 VDS Traffic Engineering


Löbau, Germany



April 28, 2021, IRD acquired VDS Verkehrstechnik GmbH (VDS Traffic Engineering) as a wholly owned subsidiary. VDS is joining the IRD portfolio of products and solutions for Intelligent Transportation Systems (ITS) globally. This acquisition supports IRD's continued growth in the ITS industry and supports the goal of being a leading solution provider to the Smart Cities and traffic management market.
Based in Löbau, Germany, VDS develops, manufactures and sells fixed and mobile traffic monitoring devices that record driver speed and red-light infractions. VDS has one manufacturing facility and two service centers in Germany and will be integrated into Sensor Line GmbH, which was acquired by IRD in January 2021 and is one of VDS's largest suppliers of sensors.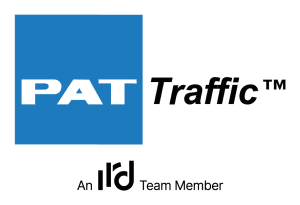 Xuzhou PAT Control Technology Co., LTD (XPCT)
Xuzhou, China
In December 2007, IRD acquired a 50% interest in Xuzhou-PAT Control Technologies Limited (XPCT) located in Xuzhou, Jiangsu, China.  XPCT had been IRD's distributor in China since 2003. XPCT is a design, manufacturing and service company that focuses on providing high technology Intelligent Transportation Systems ("ITS") for the growing highway and roadway infrastructure business throughout China.  The remaining 50% interest is owned by (XCMG) Xuzhou Construction Machinery Group. XCMG's head office is located in the Xuzhou Economic Development Zone.
XPCT markets Automated Truck Weigh Stations (WIM), Toll Systems including WIM@Toll®, Data Collection, Product Sales, Service & Maintenance, and Wire Harness Manufacturing throughout China.